FAST START TRACK AND FIELD INVITATIONAL
The Fast Start Track and Field Invitational is a day-long event aimed at providing the children of our community with a unique opportunity to participate in the great sport of track and field.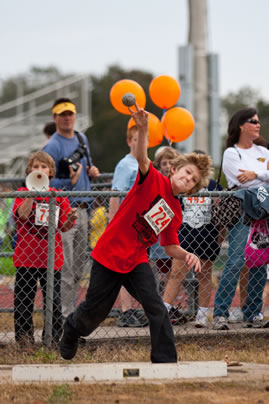 Participating Schools
The participating schools are the public schools which comprise the Winter Park Consortium of Schools (as established by the Winter Park Health Foundation). Those schools include: Aloma, Audubon Park, Baldwin Park, Brookshire, Cheney, Dommerich, Hungerford, Lakemont, and Lake Sybelia elementary schools.
Scheduled Events
The running events include the 100m, 200m, 400m, 800m, 4×100 relay, and 4×400 relay. The field events include the shot put and long jump. Each participating school promotes the event within their school and identifies interested athletes to participate. The schools then slot their student athletes into the events and help prepare the athletes for their event prior to race day.
Colors and School Spirit!
Each student athlete is provided with a color-coded T-shirt and is encouraged to wear the shirt on race day. The inaugural event promoted a great deal of school spirit within the participating student athletes and their families, with the grandstands roaring for and encouraging their schoolmates.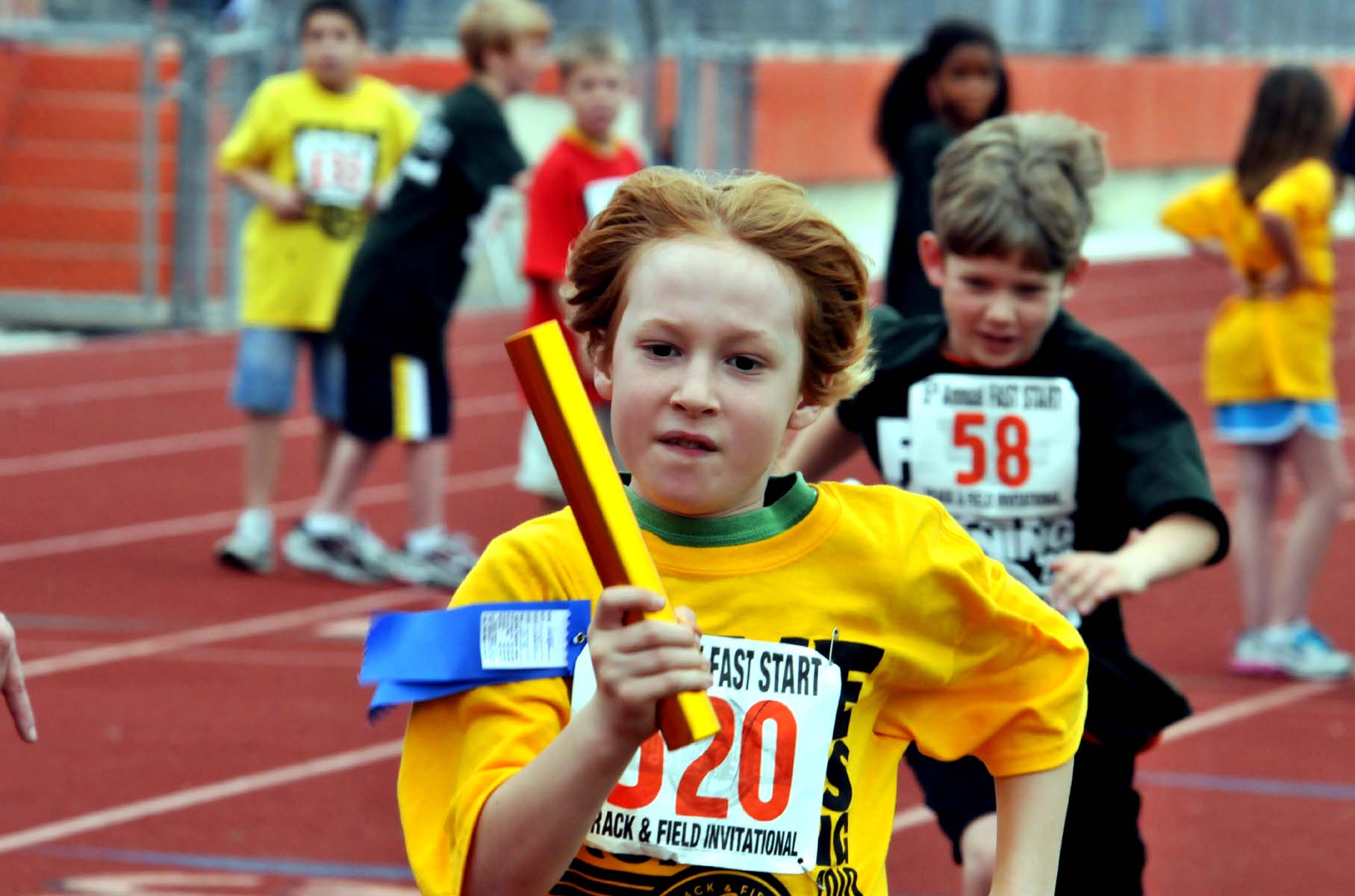 Timing of Events
Once we have a final count of registrants, we will establish specific times for each of the events. In mid-January, we will send home a final schedule and communicate the events in which your child has been registered.